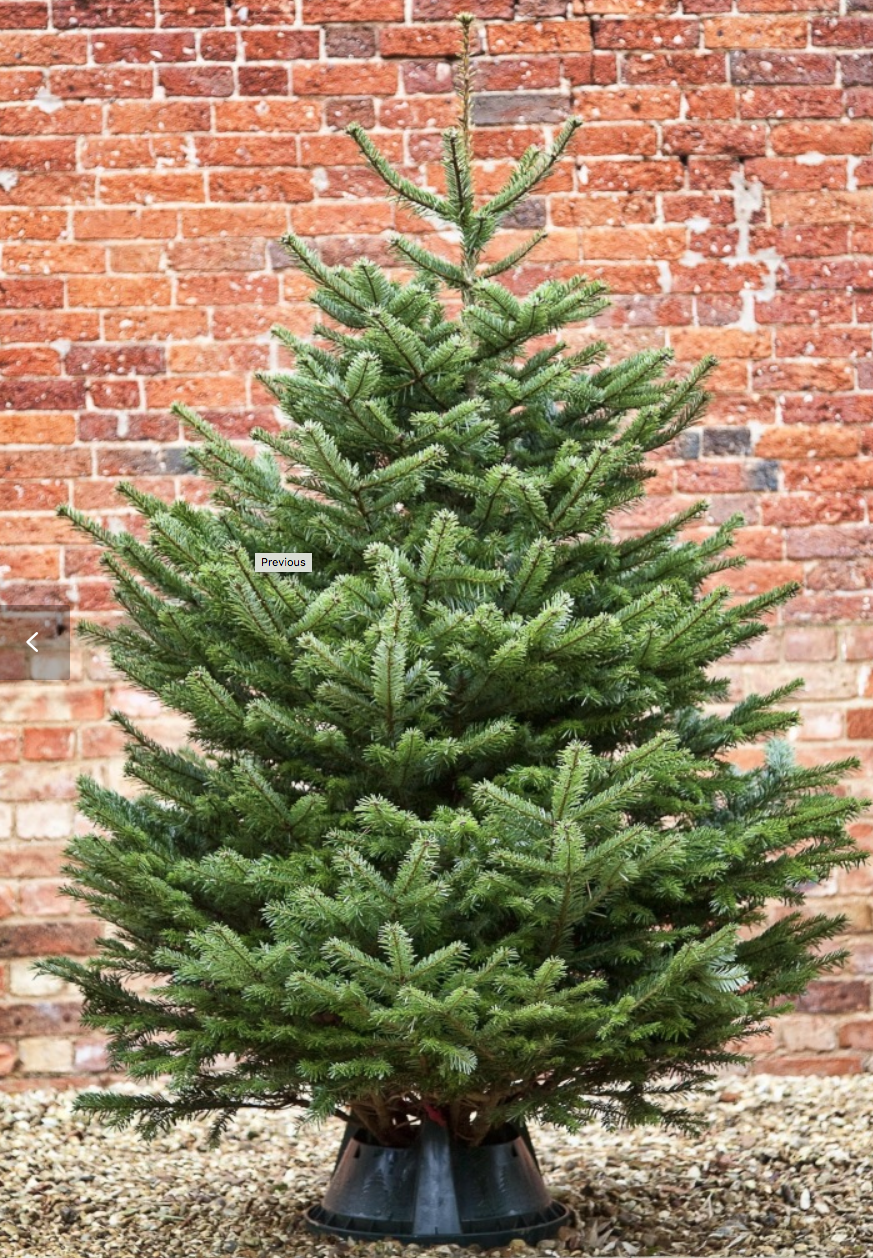 Christmas Trees (choose a size to see prices)
Choose a size to see the prices
The Nordmann Fir is hugely popular due to its good needle retention qualities and ability to look good throughout the festivities.
Often described as being non-drop it will retain its needles better than other trees. It has soft, deep green foliage, smooth grey bark and a good triangular shape. The needles when crushed give a very aromatic citrus smell.
Premium Grade Nordmann Firs are the pick of the crop, and the very best trees you can buy. They're vetted to make sure they're as near perfect fullness and shape as you can get. You'll love your tree. They're the type of tree that you'll find in the finest premium garden centres (only much better value).
Refer to the size guide to get the right tree for you. Remember, sizes are measured from the base of the tree to the tip of the stalk (not to where the branches end).
125-150cm - £38.50
150-175cm - £43.50
175-200cm - £48.50
200-250cm - £55
We will deliver it to you on Saturday 4 December. Find out more about delivery day here. You can add priority delivery before 12pm. 
We deliver free in Rutland (LE15 and PE9 and around Somerby)
If you add Tree Recycling, we will collect the tree on Saturday 9 January and take it to be recycled.  
Orders Close on Thursday 25 November at latest but stock is already running low. Once order, your tree is guaranteed. 
Choose a size to see the prices